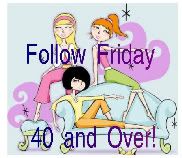 In case you didn't read part one of this story, in my previous post, my husband and I decided to tag along with our grandchildren and their families to the fair last week. This was granddaughter, Madison's second trip to the fair--and she loved it! It was her cousin Cade's first trip.
Madison began her adventure by riding the carousel, along with her cousin, Cade. Madison loves the carousel, and usually rides it whenever the opportunity presents itself. Cade wasn't so sure about the thing, but at least he didn't cry!
After the carousel ride, Madison accompanied Cade to the "Pick Up a Boat" booth. She liked picking up the boats, too, but not nearly as much as Cade did. Madison chose a pink guitar for her prize, while Cade chose a blue one!
Here is a photo of our two future musicians, enjoying their newly won prizes. I'm not quite sure what Cade was trying to do with his guitar!
Madison loved riding ALL of the rides that she went on! She wasn't afraid of any of them. She and her mother rode almost everything that she was tall enough to ride on. Although they got on this bee ride, they didn't actually get to ride it because it "lost power" after everyone got on it.
This was the first ride that Madison saw and actually asked to ride on--probably because it reminded her of "Dumbo" at Disneyworld. You can see her happy smile in the photograph!
I really enjoyed being a "tag along" to the fair. There is nothing better than experiencing something again through the eyes of a child. Don't you agree? Getting to eat that fresh candied apple wasn't half-bad either!

I'm linking up with a couple of bloghops today, in an effort to meet new blogging friends. Just click on their buttons at the top of this post if you'd like to make some new friends, too.
Thanks for stopping by...and have a great weekend everyone!